North American Distributors (Listed Alphabetically)
CED Greentech is a division of Consolidated Electrical Distributors, who have been in business for over 50 years.
CED Greentech supplies contractors and homeowners with the highest quality solar products on the market for
its residential and commercial projects.
CED Greentech
2405 West 5th Ave.
Denver, CO 80204
USA
Phone: 303.623.1233
Contact CED Greentech


CivicSolar, located in San Francisco, California, partners with manufactures to offer customers industry leading modules
perfect for every project. CivicSolar offers clients reliable distribution and engineering and installation expertise.
CivicSolar, Inc.
582 Market Street Ste. 312
San Francisco, CA 94121
USA
Toll free (USA): +1.800.409.2257
Contact CivicSolar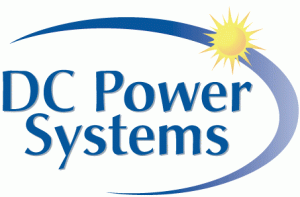 DC Power Systems is a wholesale distributor of renewable energy products located in Rohnert Park, California.
They design and supply solar systems for commercial, residential and government applications.
DC Power Systems
1500 Valley House Drive, Suite 210
Rohnert Park, CA 94928
USA
Phone: +1.707.992.3100
Contact DC Power Systems
Contact DC Power Systems Canada
EcoTechnologies is a solar system integrator and distributor. EcoTechnologies is a solar product provider, consultant,
designer, installer and integrator for residential, commercial, and industrial projects. EcoTechnologies is located in
Sarasota, Florida and provides its services throughout Florida and the Caribbean.
EcoTechnologies
2101 47th Street
Sarasota, FL 34234
USA
Toll Free: 888.522.3626
Sarasota Phone: 941.364.5900
Contact EcoTechnologies


Inovateus Solar is a system integrator and distributor. Inovateus Solar is located in South Bend, Indiana and specializes
in large-scale solar installations for businesses and universities. Inovateus also provides solar solutions to commercial,
residential, utility scale and M.U.S.H (municipalities, universities, schools, hospitals) customers.
Inovateus Solar LLC
19890 State Line Rd
South Bend, IN 46637
USA
Toll Free (USA): +1.877.876.SOLAR
Phone: +1.574.485.1400
Contact Inovateus Solar


Inter-Island Solar Supply is a solar distributor with three Hawaii branches located in Honolulu, Kahului, and Kailua-Kona.
They distribute many renewable energy products, including solar energy systems and solar hot water systems.
Inter Island Solar Supply
761 Ahua Street
Honolulu, Hawaii
USA
Phone: +1.808.523.0711
Contact Inter Island Solar Supply


Liberation Energy is located in Ontario, Canada and is a solar system integrator and distributor of UNI-SOLAR thin-film products.
Liberation is focused on planning, developing and managing solar rooftop systems for the industrial and commercial industries.
Through their expert knowledge, Liberation ensures all project goals and objectives are met for each solar system project.
Liberation Energy
1208-181 University Avenue
Toronto, Ontario M5H 3M7
Canada
Phone: 416.800.1605
Contact Liberation Energy
ONTILITY is committed to the solar market and solar industry development. The company offers a full range of partner
support services including engineering and design consulting, financial support, custom training and educational consulting.
ONTILITY brings you best-in-class solar business and project training, products, support, services and solutions."
Ontility
3403 N. Sam Houston Parkway West
Suite #300
Houston, TX 77086
USA
Toll Free: +1.877.858.7479
Phone: +1.281.854.1400
Contact Ontility


Solar Depot is a wholesale distributor and integrator of solar systems located in Rohnert Park, California.
They consult, design and install solar systems for both commercial and residential installations.
Solar Depot
1500 Valley House Drive, Suite 210
Rohnert Park, CA 94928
USA
Phone: +1.707.992.3100
Contact Solar Depot
Contact Solar Depot Canada